Come celebrate 20 years of haunting with the March of Dimes annual Spooky Acres Haunted House. We are now located at 5989 Virginia Beach Blvd Norfolk. The haunt hasn't changed just the location. Somewhere when you least expect it you run into some of your worst nightmares. Perhaps in an autopsy room, or the electric chair, or worse, lost in a maze. Even the walls are determined to get you! Young and old alike are sure to have a frighteningly good scare or two at Spooky Acres!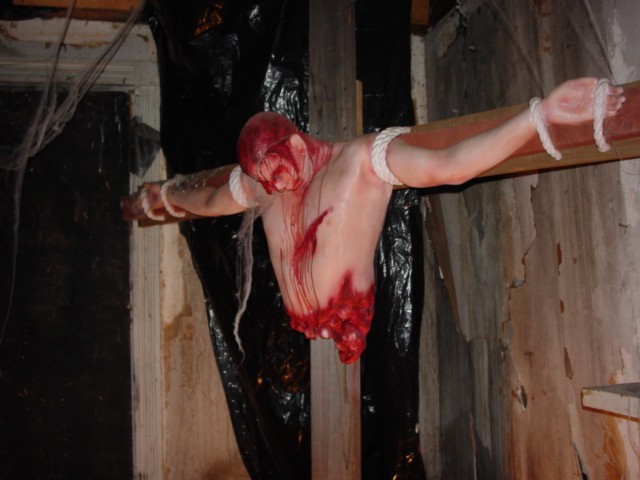 5989 Virginia Beach Blvd Norfolk (Map)
&nbspDates for 2014
&nbspOctober 3 & 4, 10 & 11, 16-18 23-31 and Nov. 1st .
&nbspHouse does not close until the last 10 p.m. victim comes through

757-588-2841 / 535-4828

This is the 20th year that the "Hauntrepreneuring" husband/wife team of Darren and Paige Barton have orchestrated this spook-fest. The "Haunts" are proud to let March of Dimes benefit from the event this year.